When processing barite, barite grinding equipment can process barite with particle size ≤20mm. Barite has the characteristics of functional filler. The effect of barite toughening and strengthening is greatly improved industry product performance and quality.
The grain size of barite is generally in the range of 400-3000 mesh. It is a fine powder with high whiteness. It is processed with high quality barite ore. It has the characteristics of high content purity, high whiteness and uniform grain size, and simultaneous recrystallization. Barite is also odorless, non-corrosive, non-radiative, and environmentally friendly. Since barite itself has good dispersing properties, it can be used as a polymer composite material. It is the best raw material and filler material in the industry.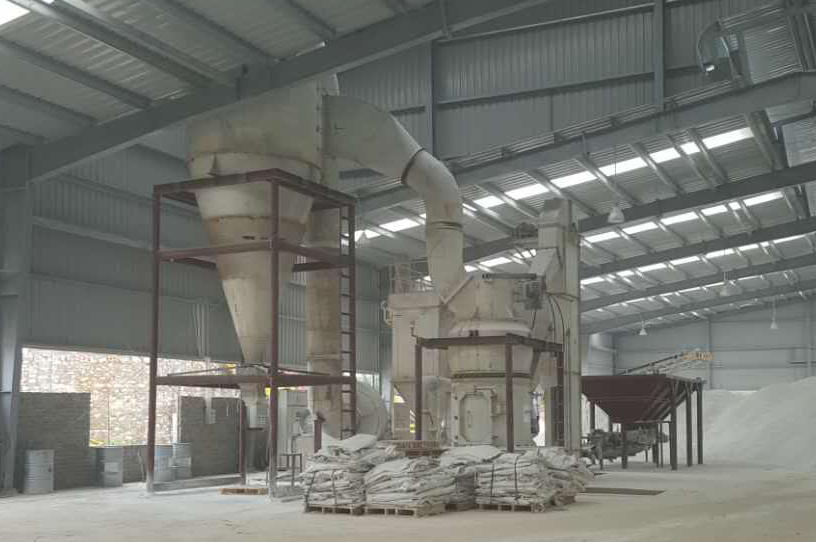 For 600-3000 mesh barite powder ultrafine mill, Guilin Hengda Mining Machinery Co., Ltd HGM series is a good choice. HGM Ultrafine Mill is a new type grinding equipment with optimum structural design developed for the ultrafine powder industry. It has the following features.
1.Reliable operation of the grinding chamber: compared with common grinder, this HGM Series ultrafine mill does not have antifriction bearing and bolt inside of the grinding chamber, so problem caused by the bearing and other sealing element will not occur and the problem of machine failure caused by the loose bolt can be avoided.
2.Long time used of the quick-wear part: all the quick-wear parts adopt high-quality wear-resistant materials.
3.Convenient maintenance: HGM series ultrafine main engine has shifting unit and does not need hoist the grader, therefore, the maintenance is convenient and efficient.
4.Double support rigid structure: the grinding roller and grinding ring will not move.
5.All-around feeding and high efficiency.
6.Compared with the same type machine, it has the features of small vibration, convenient maintenance, highly reliable quick-wear part, low operation cost.