The slag powder is also known as granulated blast furnace slag powder. It is a kind of waste slag discharged from the blast furnace when smelting pig iron. After grinding, it can be used as concrete admixture. It is added to concrete when making concrete to improve cement performance, reduce production costs and energy consumption.
In the concrete processing, slag powder has the advantages of improving concrete workability, reducing hydration heat, improving concrete strength and increasing concrete durability. Then, what is the specific process for the production of slag powder?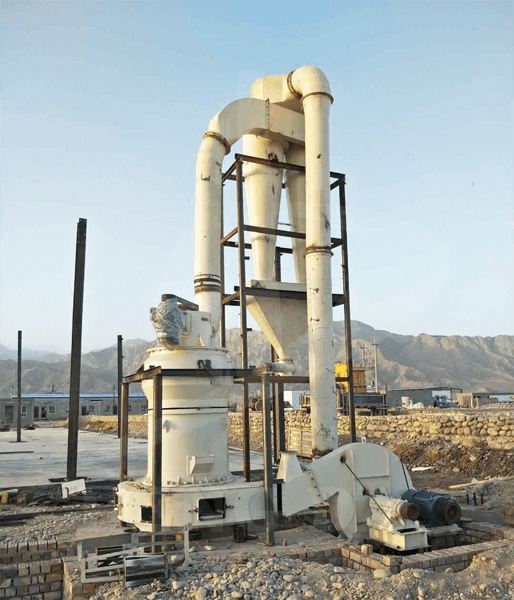 First, the slag raw materials are taken by the forklift and fed, and transported by a belt conveyor; after the iron remover and the vibrating screen remove the iron, the granulator enters the raymond grinding mill through the hoist to grind; the slag after grinding is driven by the hot air provided the hot blast stove, then it is selected and powdered by the classifier; after that, the slag powder that meets the fineness requirement will be transported to the dust collector for collection and storage, and then stored in the finished product warehouse by the air conveying chute and the hoist.
Guilin Hengda Mining Machinery Co., Ltd is a professional manufacturer of grinding equipments. For slag powder grinding, HD series high efficiency raymond grinding mill is one of the best choice. It has the following advantages.
1.High capacity and low consumption, the output is increased by 20%-30% compared with traditional Raymond machine, impeller type fan is used, which efficiency is higher than straight blade type fan, once oil can be used for 30-45 days;
2.Powder classification accuracy is higher, without coarseness missing, the accuracy is 80-600 mesh, classification efficiency of 99%;
3.Efficient and stable, grinding roller and grinding ring always contact during operation; environmental protection, low vibration, low noise and so on.