The raw material of heavy calcium carbonate is limestone, after processing by grinding mill, the powder with the features of high whiteness, high purity, soft hue and stable chemical composition. According to physical and chemical characteristics, heavy calcium carbonate has a wide use in the field of rubber, plastics, paints, paper, construction, medicine food, textile, feed and so on.
The product use is different for different industries, so the requirement fineness of heavy calcium carbonate is not same, which need to choose the corresponding equipment to process the raw material. For example, the industry of rubber and plastics usually use 400 mesh heavy calcium carbonate powder, and paints uses 800-1000 mesh powder, paper and construction use 325 mesh powder.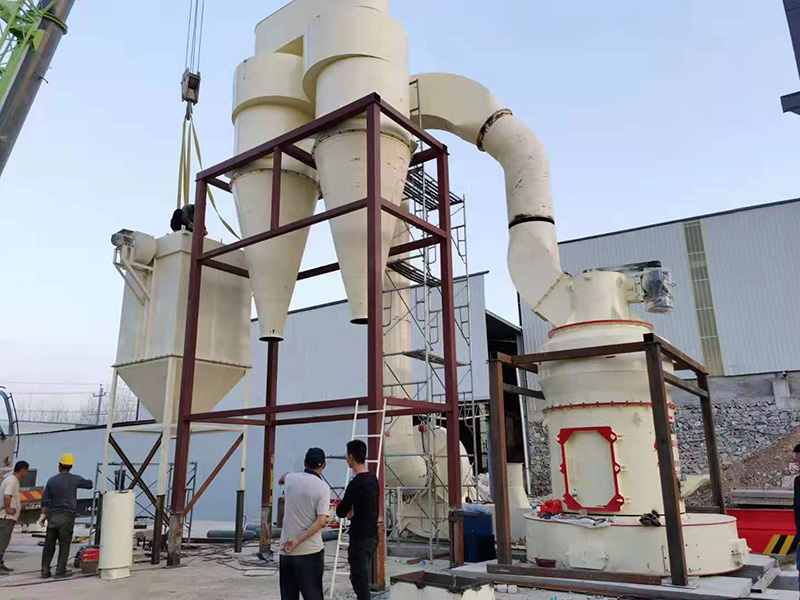 According to the different requirements fineness of heavy calcium carbonate powder, the grinding equipment applied to grinding is also different. For 80-600 mesh powder processing, we can choose raymond mill and ultrafine mill is for 800-3000 mesh powder grinding.
As a professional grinding equipment manufacturer, Guilin Hengda Mining Machinery Co., ltd has specialized in this field more than 10 years with professional technology and rich experience, we can serve you with the best grinding mill and service.
HD series raymond mill from Hengda Mill, which breakthrough the bottleneck of the grinding mill, the processing capacity is 30& higher than the capacity of the R type raymond mill. It has the advantages of high production, high qualification rate, low noise and vibration in grinding of 325-400 mesh.
HGM series ultrafine mill is a new type grinding equipment with optimum structural design developed for the ultrafine powder industry. It's mainly composed by feeding machine, main engine, grader, pulse dust collector, high pressure positive blower, electronic controlled device and other parts. It has the features of small vibration, convenient maintenance, high reliable quick-wear part, low operation cost.
More details about grinding mill, please visit www.hengdamill.com.