As the main source of fluorine, the market value of fluorite is relatively high. In the field of fluorite processing, the new fluorite Raymond mill is an excellent milling equipment, which not only greatly improves the grinding efficiency. Moreover, it has many advantages and features such as environmental protection, long service life and excellent quality. It is an advanced equipment widely used in the field of fluorite processing.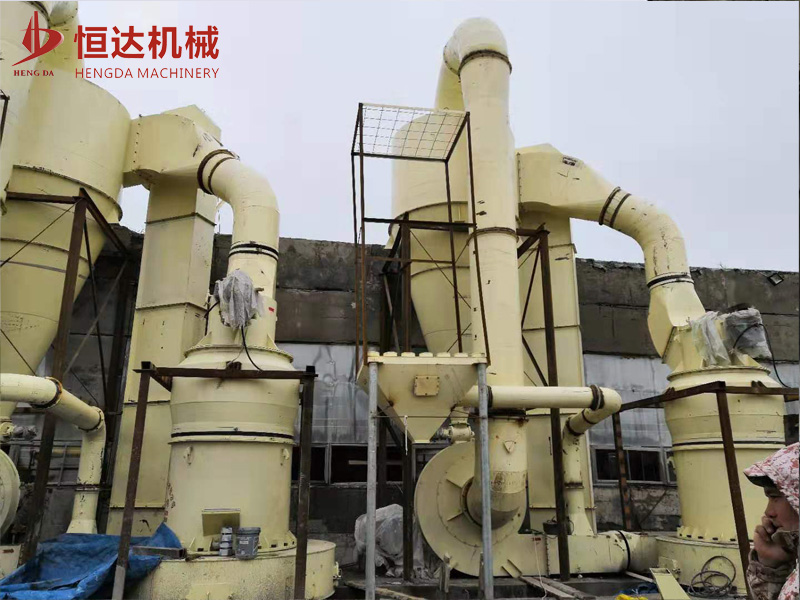 Fluorite is widely used in industry. In the metallurgical industry, fluorite can be widely used as a cosolvent in steel and iron alloy production, iron processing and non-ferrous metal smelting; fluorite is also used to make opal glass, enamel products, Catalysts in the production of high-octane fuels; fluorite is also widely used in glass, ceramics, cement and other building materials industries; in addition, the most important use of fluorite is to produce hydrofluoric acid, in the aluminum industry, It has important application value in aerospace. Fluorite Raymond Mill is widely used in the field of fluorite processing. With the advancement of technology, the new fluorite Raymond mill is increasingly meeting the production needs of the industry. By improving the processing technology level and improving the practicability of the equipment, it not only increases the production capacity by 30-40% compared with the ordinary mill, but also saves more than 30% in energy consumption. It is an ideal equipment to help enterprises improve their competitiveness and productivity. .
As an excellent manufacturer of Raymond mills, Guilin Hengda adheres to the customer-oriented, market-oriented, tailor-made reasonable selection plan according to each customer's specific production needs, and gives cost-effectiveness according to each case. The competitive price of fluorite Raymond mill helps companies reduce overall investment costs, increase production efficiency and market competitiveness.
Guilin Hengda new fluorite Raymond mill
*Feed size*: ≤30mm
*Production rate*: 1-60t/h
*Finished product size*: 80-600 mesh
*Application field*: This mill is a replacement device of traditional Raymond mill, widely used in the production and life of paper, paint, plastic, rubber, ink, pigment, building materials and so on.
*Practical materials*: High-yield and high-efficiency grinding ability for various non-metallic mineral materials with Mohs hardness below 6 and humidity below 6%, such as talc, calcite, calcium carbonate, dolomite, potassium feldspar, bentonite, kaolin, clay, graphite, clay etc.