Raymond Mill Manufacturer
Raymond mill is widely used in metallurgy, building materials, chemical industry, mining and other fields of mineral materials in grinding processing . Guilin Hengda mining machinery co.,ltd is a leading manufacturer of raymond mill, ultrafine mill with Support Facilities.
China Raymond Mill Town
It's producting raymond mill since 1971,over 40 years of experience has created a group of outstanding engineers .It's enjoy high reputation in China because of "long history","Highly stable products","Public praise".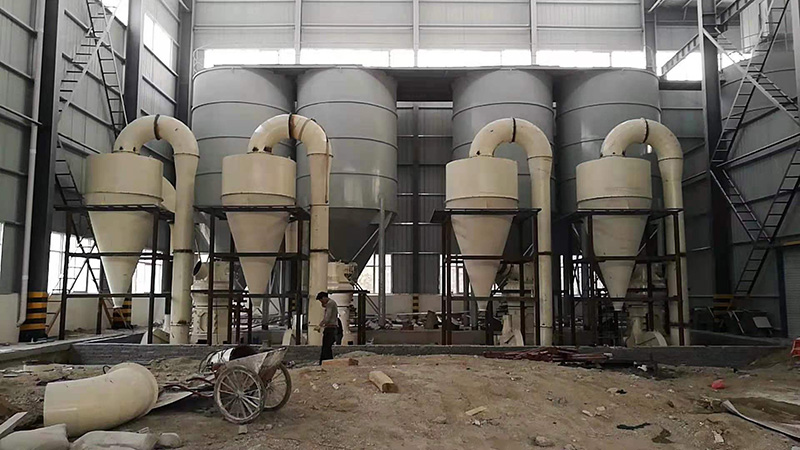 Absorbed
Adopts the principles of technological innovation, quality first as honesty first. With Strictly adhering to the quality, high efficiency and low consumption of milling equipment is being produced, innovated, to thank the new and old users at home and abroad for the trust and support.
Grinding Mill Features
HD Series Raymond Mill features:
1.High capacity and low consumption, the output is increased by 20%-30% compared with traditional Raymond machine, impeller type fan is used, which efficiency is higher than straight blade type fan, once oil can be used for 30-45 days;
2.Powder classification accuracy is higher, without coarseness missing, the accuracy is 80-600 mesh, classification efficiency of 99%;
3.Efficient and stable, grinding roller and grinding ring always contact during operation; environmental protection, low vibration, low noise.
HGM Series Ultrafine Mill features:
1.High grinding ability, through the gap between the grinding roller and the grinding ring, the materials received multistage impact, extrusion,grinding and then be pulverized.
2.Long time used of the quick-wear part, all the quick-wear parts adopt high-quality wear-resistant materials.
3.Convenient maintenance, the main engine has a shifting unit and doesn't need hoist the grader, therefore, the maintenance is convenient and efficient.
4.Safe and reliable, there are not antifriction bearing and bolt inside of the grinding chamber, which avoid the problem of machine failure caused by the loose bolt.
5.High-efficiency and environmental protection, 600-3000 mesh output can reach 800-12000kg/h, running under negative pressure system, no dust external lifting, double supporting rigid structure, which grinding roller and grinding ring will not shake, vibration is low.
After sales service
High quality of after-sales service symbolizes our brand and ability. We pursue not only good quality products, but also best sales service. Your satisfaction is our final purpose.
1.Tracking service for products for a year, lifetime warranty
2.Maintenance and replacement service
3.Installation guide for clients abroad
4.Whole process training and guidance from our technicians