Calcium powder is a powder with high application value. In today's society, which is developing faster and faster, calcium powder has been well applied in many fields. What kind of grinding powder machinery can be used to process calcium powder? Guilin Hengda Mill provides a lot of excellent grinding equipment in the field of calcium powder. Among them, calcium powder ultrafine mill is a professional equipment for producing fine powder. Guilin Hengda Mill provides tailor-made services for customers, providing selection solutions and equipment. The more reasonable price of calcium powder ultrafine mill helps the calcium powder project to create value.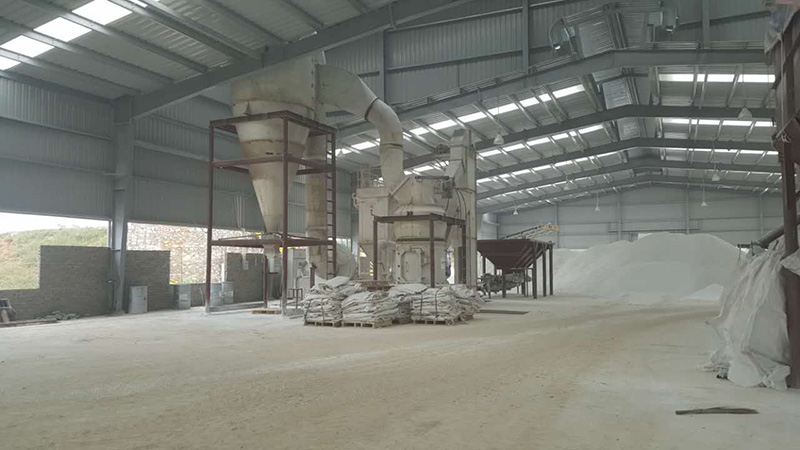 1.Calcium powder use, Guilin Hengda Mill provides ultrafinemill for grinding calcium powder
Heavy calcium carbonate is a powder product obtained by mechanical grinding of calcite, marble, limestone and other minerals. It is widely used in papermaking, coatings, plastics and adhesives. For the production of calcium powder, Guilin Hengda Mill has accumulated rich experience in mechanical equipment manufacturing and production. Guilin Hengda Mill has always regarded quality and service as its business philosophy. At any time, Guilin Hengda Mill will strive for excellence in these two aspects and pursues excellence. Calcium powder ultrafine mill is an excellent equipment for fine powder processing. It can produce 600-3000 mesh powder. The product design structure is scientific, the whole machine runs smoothly and the performance is reliable. Ultrafine mill is an excellent equipment for calcium powder processing.
2.Calcium powderultrafinemill price and characteristics
Ultrafine mill, with rolling, grinding, impact and other comprehensive mechanical comminution performance, consisting of main unit, feeder, classifier, blower, pipeline device, storage hopper, electronic control system, collection system etc. In fine powder market, Hengda Ultrafine Mill has won the recognition and love of customers, and has been certified by the Calcium Carbonate Association as the mainstream equipment for energy saving and consumption reduction. The pulse dust collector equipped with this equipment can achieve 99% efficiency of dust collection. The whole workshop is clean and tidy, with less dust emission, which is very popular among customers.
The price of such a calcium powder ultrafine mill can be customized by fully understanding the customer's needs. The customer's requirements for calcium powder are different. As a professional manufacturer, it is necessary to understand the production demand of calcium powder. Reasonable customization of the selection plan, the price of the mill, Guilin Hengda Mill to make every effort to provide tailor-made services for each calcium powder customer, with more reasonable price information of calcium powder ultrafine mill.