Dolomite is the main mineral component of dolomite and dolomitic limestone. Dolomite can be used in building materials, ceramics, glass and refractory materials, chemicals and agriculture, environmental protection, energy conservation and other fields. Mainly used as a flux for alkaline refractory materials and blast furnace iron making; production of calcium magnesium phosphate fertilizer and preparation of magnesium sulfate; and production of glass and ceramic ingredients. Dolomite series products: dolomite ore, dolomite sand 6-10 mesh, 10-20 mesh, 20-40 mesh, 40-80 mesh, 80-120 mesh, dolomite powder 10 mesh, dolomite ultrafine powder 140 mesh , 325 mesh, 600 mesh, 1000 mesh, 1600 mesh.
According to the different requirements of the dolomite for different fineness, we can choose different equipment, such as raymond mill, 80-600 mesh, ultrafine mill,  600-3000 mesh.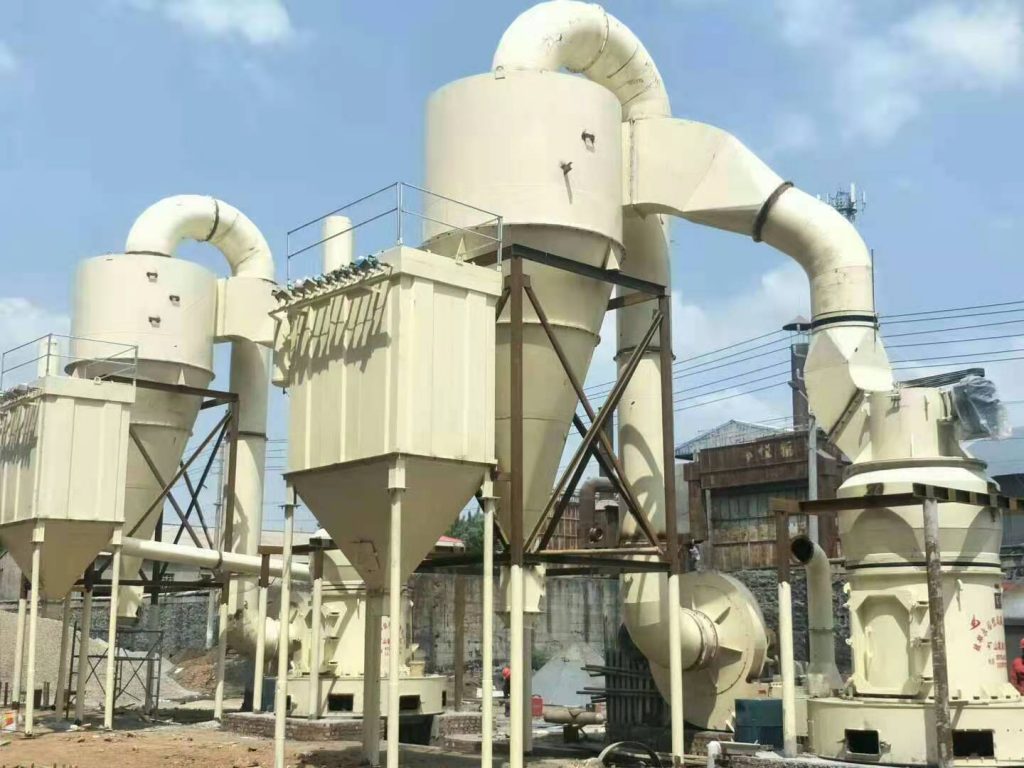 Performance characteristics of dolomite  grinding equipment:
1. High efficiency, energy saving, high safety and reliability
In the case of the same fineness of the finished product and the same motor power, the output is higher than the jet mill, the agitator mill and the ball mill . Since there is no rolling bearing or screw in the grinding chamber, there is no problem that the bearing and its seal are vulnerable. There is no problem that the screw is loose and the machine is destroyed.
2. Long life of wearing parts
The grinding roller and the grinding ring are forged by special materials, so that the utilization degree is greatly improved. In the case of the same material and finished product fineness, the wear life of the impact crusher and the turbo crusher is 2-5 times longer, generally more than one year. When processing calcium carbonate and calcite, the service life can reach 2 -5 years.
3. High product fineness, environmental protection, clean
The fineness of the product can reach D97≤5μm at one time; the dust is captured by the pulse dust collector, the noise is reduced by the muffler, and it is environmentally friendly and clean.