Dolomite is a sedimentary carbonate rock composed mainly of dolomite, often mixed with quartz, feldspar, calcite and clay minerals. The appearance is similar to that of limestone, but it is tougher than limestone, grayish white, brittle, and hard. It is easy to scratch with iron. Dolomite contains higher magnesium and forms white stone powder after weathering.
Dolomite is now widely used in building materials, ceramics, welding, rubber, paper, plastics and other industries, as well as in agriculture, environmental protection, energy conservation, medicinal and health care. In the metallurgical industry, dolomite can be used as flux and refractory material; in the building materials industry, dolomite can be processed into white cloud ash after appropriate calcination, used as interior and exterior wall coating; in the chemical industry, calcium magnesium phosphate fertilizer and granular fertilizer can be produced. In addition, dolomite can be also used as a raw material for ceramics, glass batching and building stone in the corresponding fields.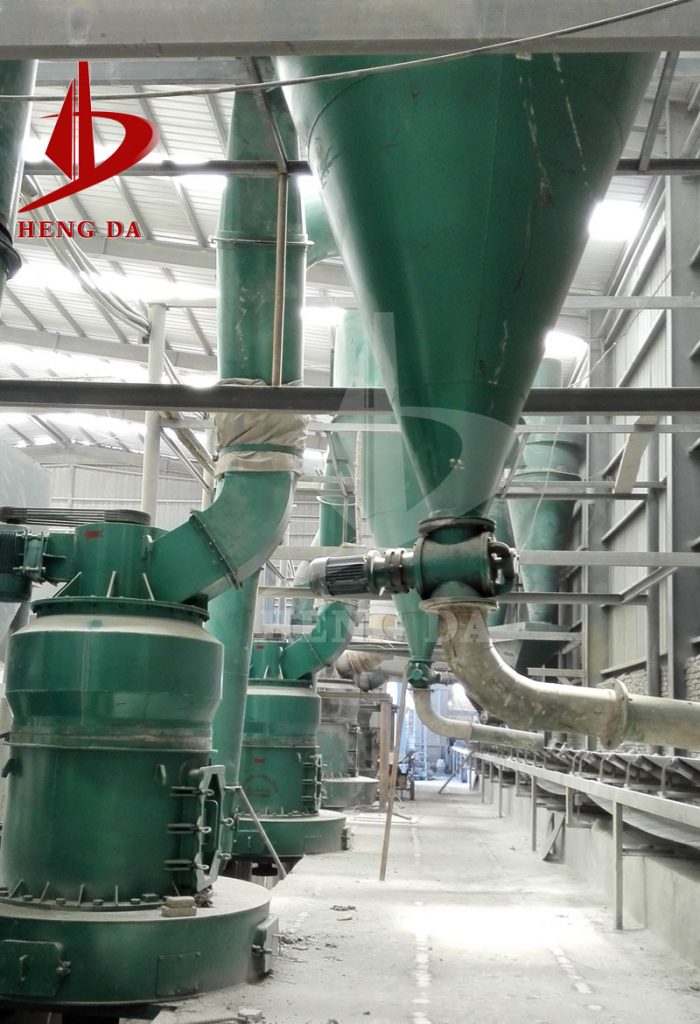 Due to the wide range of uses of dolomite and the large span of various fields, the fineness requirements for dolomite powder will also be different. Among them, 800 mesh dolomite powder has a wide range of applications in the production and processing, so what equipment is needed to process 800 mesh dolomite powder?
ultrafine millHGM series   from Guilin Hengda Mining Machinery Co., ltd is a new type grinding equipment for 600-3000 mesh.
HGM Series Ultrafine Mill features:
1.High grinding ability, through the gap between the grinding roller and the grinding ring, the materials received multistage impact, extrusion,grinding and then be pulverized.
2.Long time used of the quick-wear part, all the quick-wear parts adopt high-quality wear-resistant materials.
3.Convenient maintenance, the main engine has a shifting unit and doesn't need hoist the grader, therefore, the maintenance is convenient and efficient.
4.Safe and reliable, there are not antifriction bearing and bolt inside of the grinding chamber, which avoid the problem of machine failure caused by the loose bolt.
5.High-efficiency and environmental protection, 600-3000 mesh output can reach 800-12000kg/h, running under negative pressure system, no dust external lifting, double supporting rigid structure, which grinding roller and grinding ring will not shake, vibration is low.