Hengda Mill is a manufacturer specializing in the R&D and manufacturing of grinding equipments. It not only provides customers with excellent products and services, but also combines the fineness and productivity of customers to provide tailor-made configuration and milling solutions, which made Hengda Mill become one of the favourite grinding equipment supplier by customers.
1.HengdaMill: Focus on the production of grinding equipment
As an experienced grinding equipment manufacturer, Hengda Mill has improved continuously, and at the same time, by absorbing advanced production technology, adjusting the product structure, producing a series of grinding equipment that meets the needs of market development, and has obtained many customers' support and trust. In the field of processing gypsum powder, the ultrafine mill provided by Hengda Mill is an excellent fine powder processing equipment, which has the advantages of high productivity, energy saving and consumption reduction, and has become a favorite fine powder processing equipment for gypsum powder customers.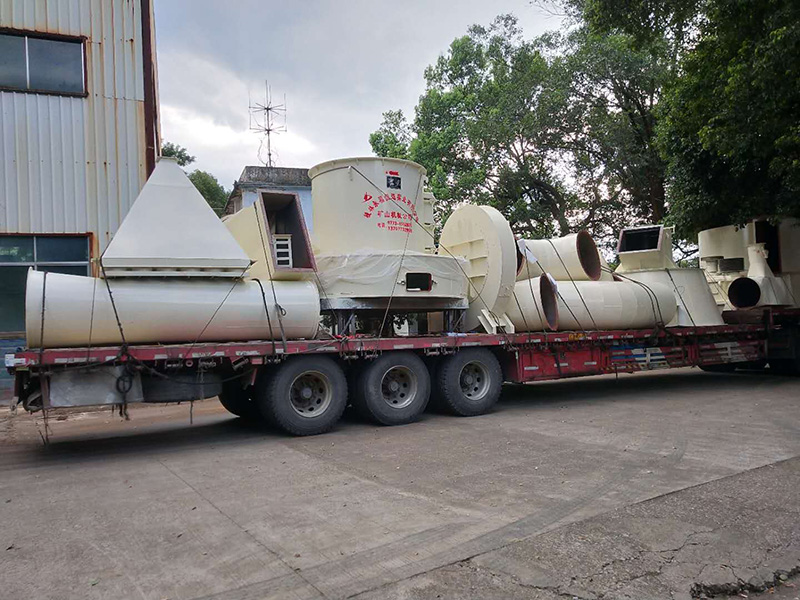 2.The characteristicsof ultrafine mill for gypsum
For the gypsum grinding mill, the ultrafine mill is a fine powder production equipment, and is also an excellent equipment provided by Hengda Mill for the gypsum fine powder market. The ultrafine mill has comprehensive mechanical pulverization performances such as rolling, grinding and impact. It can produce 600-3000 mesh powder, and the design structure of the equipment is scientific and reasonable. The whole system is mainly composed of host, feeder, classifier and blower, pipeline device, storage hopper, electric control system, collection system etc, the whole machine is easy to operate, strong in type, wide in use, simple in operation and easy to maintain. It is a favorite equipment for customers of gypsum powder.
Ultrafine mill specifications:
Production: 0.8-12 TPH
Output size: 3-35μm
Input size: 20 mm
Pulse dust filter area: 256/358㎡
Processed Material: Feldspar, calcite, limestone, talc, barite, rare earth, marble,phosphate ore, kaolin, bentonite, gypsum, Perlite diatomite, dolomite etc.
Applications: Chemical Industry, paint, cosmetics, medicine, food additive etc.