For barite powder processing, the grinding equipment choice of it is very important, a premium grinding mill can improve capacity and market value. As a professional raymond mill manufacturer, Guilin Hengda Mining Machinery Co., Ltd provide customers with HD series raymond mill, which can be adjusted between 80 and 600 mesh. Besides, with reasonable design structure, good price and high efficiency.
1.Hengda Mill is a professional barite raymond mill manufacturer
As a manufacturer, Hengda Mill with a good reputation, a premium quality and a comprehensive after sales service, which is popular in customers. Raymond mill is applied to grind barite widely, it's a new grinding mill which based on the traditional grinding mill, so it with a higher capacity and a lower energy consumption, the capacity is 40% higher and the unit power consumption cost is lower 30% than the R type grinding mill, this is the reason why barite powder customers love raymond mill so much.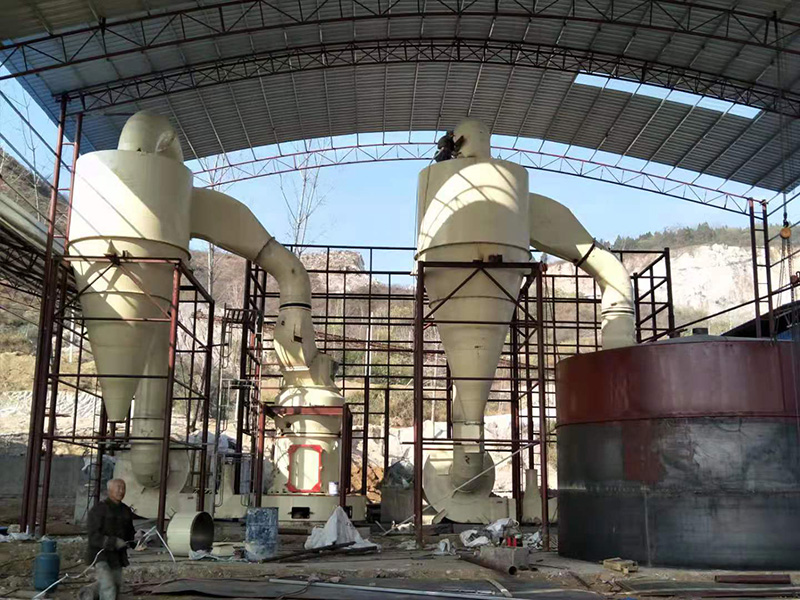 2. The advantages of raymond mill
Raymond mill is a common grinding equipment applied to grind stone, it consists of main engine, feeder, classifier, high pressure blower, pipeline device,hopper, cyclone powder collector, electric control device etc, the overall investment cost of the whole machine is low, the grinding efficiency is high, easy to maintain, high powder quality. Here is the specifications as below.
HD series raymond mill specifications
Quantity of roller: 3-6 pcs
Input size: ≤35mm
Output size: 80-600 mesh
Capacity: 1-60t/h
Scope of application: It's applied to Metallurgy, construction, mining, chemical industry etc.
Material of application: Non-metallic minerals with Moh's hardness under 6 and water content less than 6% such as talc, gypsum, dolomite, limestone, barite, calcite, fluorite, bentonite, feldspar, calcium carbonate, kaolin, marble and so on.
Grinding advantages: This raymond mill with the advantages of high production, high qualification rate, low noise and vibration in grinding of 325-400 mesh.