Putty powder is a kind of architectural decoration material. The main component is talcum powder and glue. It can be used to repair and level the wall and lay a foundation for the next step. The putty is divided into two types: the inner wall and the outer wall. The outer wall putty should resist the wind and the sun, so the glue is large, the strength is high, and the environmental protection index is slightly lower; the interior wall putty is relatively good in overall index, healthy and environmentally friendly; There are some differences, that is, the so-called "interior walls are not used externally, and the external walls are not used internally."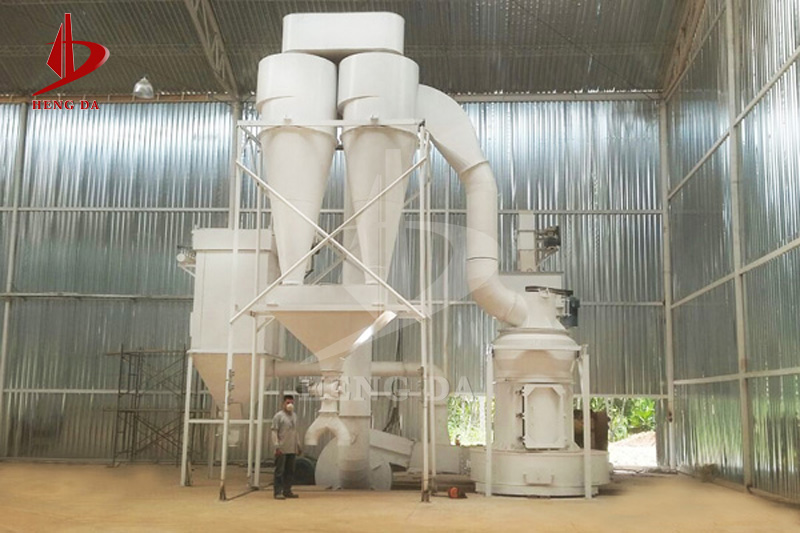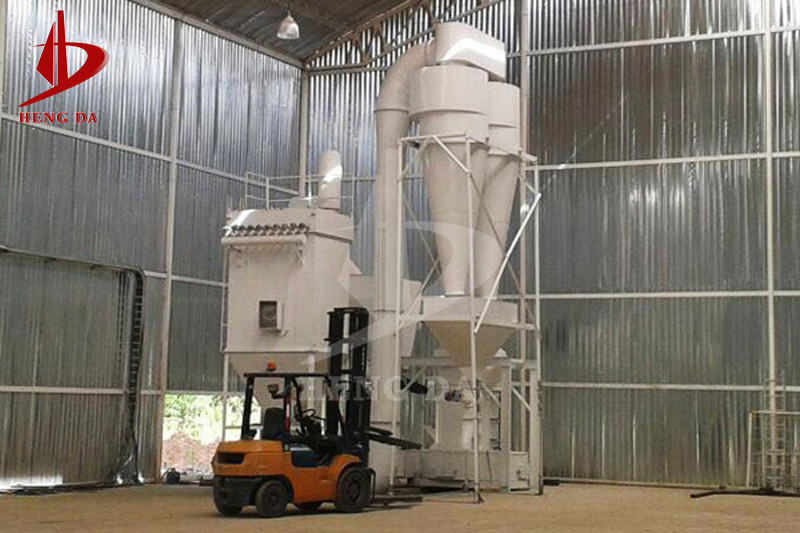 Putty is generally composed of a base material, a filler, water and an auxiliary agent, and the filler mainly plays a filling role. Commonly used fillers are calcium carbonate, talc, quartz sand and other materials, depending on the application field, to determine the fineness and matching of the filler.
For putty powder grinding mill, raymond mill is a good choice for you. Guilin Hengda Mining Machinery Co., ltd recommends you HD series raymond mill.
HD Series Raymond Mill features:
1.High capacity and low consumption, the output is increased by 20%-30% compared with traditional Raymond machine, impeller type fan is used, which efficiency is higher than straight blade type fan, once oil can be used for 30-45 days;
2.Powder classification accuracy is higher, without coarseness missing, the accuracy is 80-600 mesh, classification efficiency of 99%;
3.Efficient and stable, grinding roller and grinding ring always contact during operation; environmental protection, low vibration, low noise.
HD series raymond mill specifications:
Capacity: 1-60 t/h
Input size: ≤35mm
Output size: 80-600 mesh
Application: It can grind more than 200 kinds of non-metallic minerals such as feldspar, calcite, limestone, talc, barite, rare earth, marble, phosphate ore, kaolin, bentonite, gypsum, Perlite diatomite, dolomite etc.