Putty powder is a kind of building decoration material. It is a kind of surface filling material for pretreatment of construction surface before lacquer construction. It is the main composite of wall coating, which has significant impact on wall filling and bonding. Ultrafine mill is the best grinding equipment for making putty powder.
In addition to some starch gel and cellulose mixture, the main filler of putty powder is mineral powder such as calcium carbonate and talc, which needs to be applied to the grinding equipment. And different fineness of putty powder, the field of use is also different, and this also requires the grinding mill to process the fineness of the putty in order to make it effectively used in different purposes.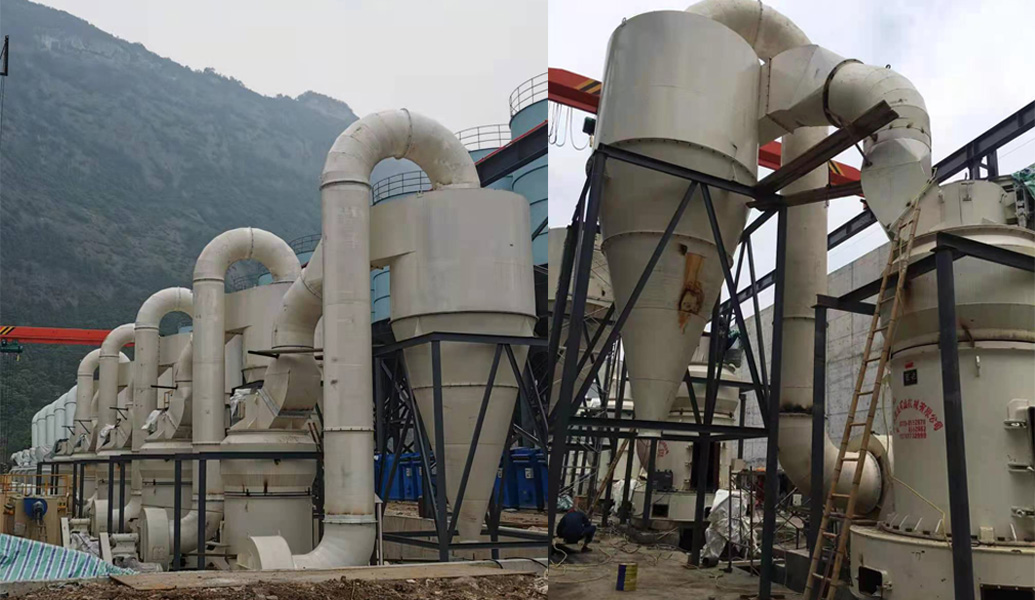 With the continuous advancement of social modernization and construction, the number of building houses has increased, and its use has been increasing. The choice of mills also plays an important role in the processing of putty powder. Among them, the use of HGM series ultrafine mill is more common, kaolin, barite, fluorite, talc, water slag, ash calcium powder, wollastonite, gypsum, limestone, phosphate rock, marble, potassium feldspar, bentonite , manganese ore and other hardness Mohs 6 or less material, the finished product particle size is 3-35μm.
HGM series ultrafine mill is a series of advanced grinding equipment developed by Guilin Hengda through the introduction of foreign advanced technology and developed through more than 10 years of research and development. High-pressure grinding can be said to be a special grinding equipment for the production of putty powder, which plays an irreplaceable role in the processing and production of putty powder. As a manufacturer of high-quality grinding mills, Guilin Hengda has continuously carried out reforms and innovations, and has launched a batch of high-end high-quality mill equipment, which has won unanimous praise from customers for its excellent quality and reasonable price.