Teachers and students from Pingshan Primary School, staff from Guilin Dim Sum Villa Hotel and Guilin Hengda Mining Machinery Co., LTD walked into Zhongnan Village, Yangdi Township, And carried out a practice activity themed "poverty alleviation, Party grace, New Starting point" by donating materials and purchasing agricultural products.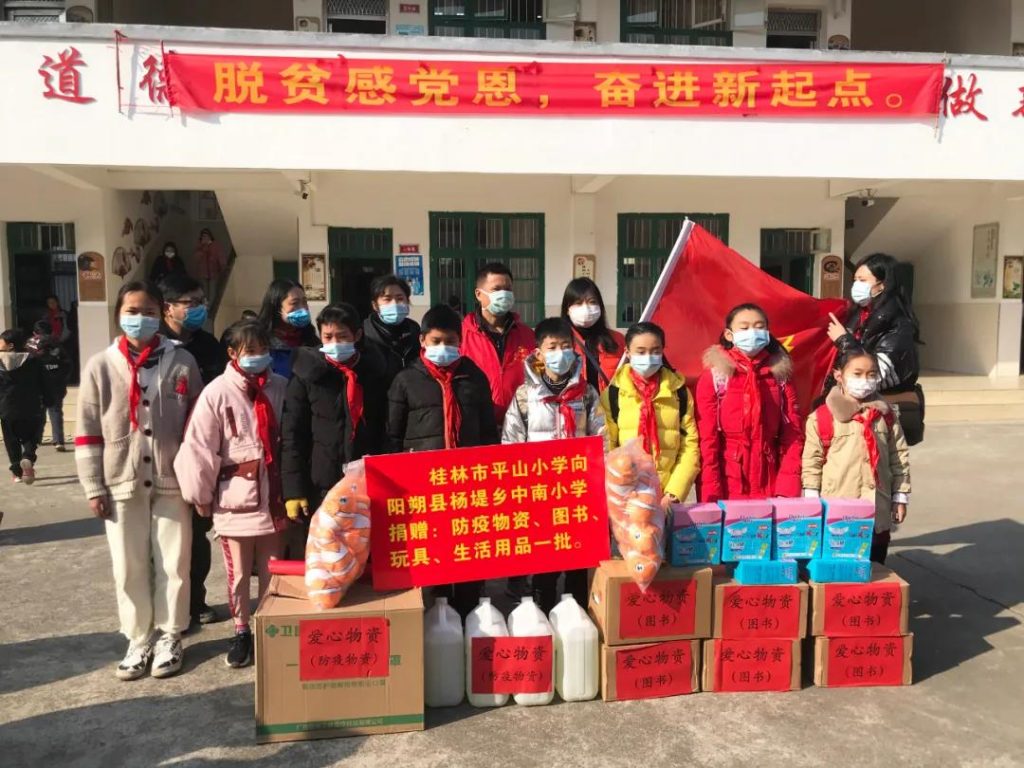 At the event, Pingshan Primary School donated books, toys, masks and other materials to Zhongnan Primary School. The staff of the two sides had a discussion and listened to the introduction of poverty alleviation experience and achievements of the First Secretary of Zhongnan Village Committee. The leaders of the participating enterprises and schools visited the 100 mu Wogan Base of Zhongnan Village Committee and felt the earth-shaking changes in Zhongnan village after it was lifted out of poverty.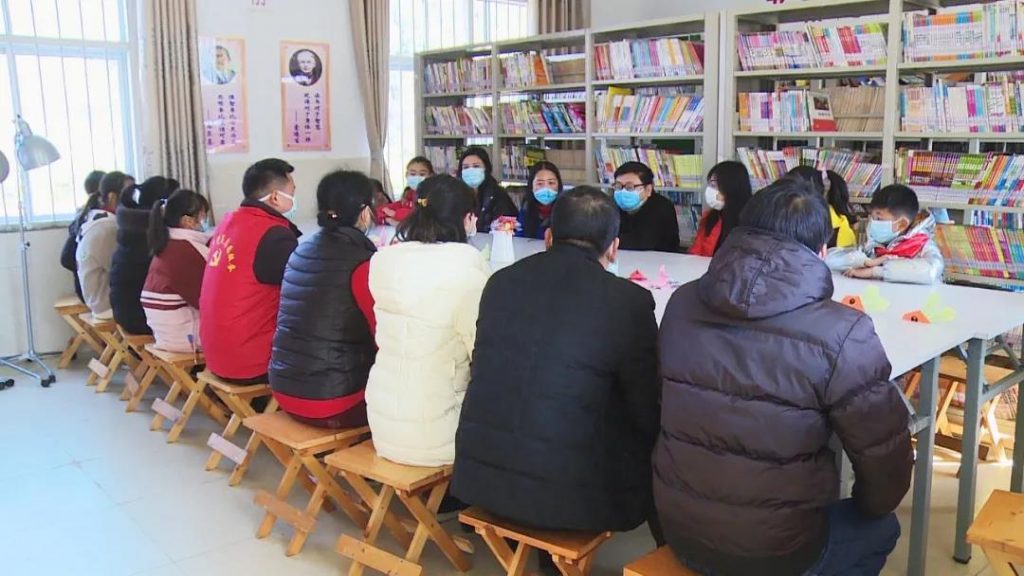 Before, we walk the road is dirt road, rainy days will splash water, often will be car splash a body of mud when going home. Now life is better. The roads we walk on are paved. When it rains, there is no splashing, cars are easy to pass, and our feet are not worn out. In the past, when we washed clothes, we used cold water, and our hands used to crack and hurt. Now, we use hot water, so our hands are warm and don't crack. I feel that life is getting better and better now, and more and more happy. F
In zhongnan Village Committee, employees of the former Dim Sum Villa Guilin Hotel and Guilin Hengda Mining Machinery Co., Ltd. purchased pomelo, honey and other products for the poverty-alleviation households by "purchasing instead of donating", and the consumption amount was close to 10,000 yuan, helping the poverty-alleviation households increase their income and become rich.

We learned about the situation of Zhongnan village through Secretary Wen, the first secretary of Zhongnan Village Committee, and rushed here as soon as we could. We tried our best to shoulder some social responsibilities, hoping to be more helpful to the villagers. Besides, we hope our society will become more and more harmonious.